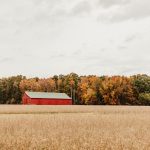 The Wedding Ceremony Only package includes use of the reception barn in inclement weather. The day before the ceremony 2 hours are granted for set up and rehearsal. All activities must be concluded by 8 pm. Access to the manor house for clothes and other personal item storage.
On the wedding day, 2 hours are allotted for dressing, hair; makeup, etc and one hour for ceremony. Extra time may be added for cocktails. Evening ceremonies on the property must be vacated by 10 pm.
Price: $2,000
Capacity: 150
Add ons:
Add 2 hours rehearsal dinner – $500
Use barn for ceremony  – $500
Weather Insurance (refundable) – $500 (use of barn if it rains)
Features:
Here are some features you'll enjoy with the Wedding Ceremony package.
The bridal dressing rooms at Lower Notley Hall Farm manor consists of two connected second story rooms. There is a large armoire, vanity, bed, sitting furniture, 8 foot tall windows that let sunlight pour in through lacy curtains, and plenty of room to mingle, play bridal games, and get dressed.

The groom and groomsmen have a spacious and private area to get dressed, fix their ties, comb their hair, and celebrate together before the ceremony.

Our staff will cleanup any trash left on the grounds, empty trash bins, and help maintain a clean site for you and your guests.

The upstairs bathroom is a spacious room fitted with a vintage claw-foot tub and has lovely lace drapery on across the sink. In the room are amenities such as soaps, shampoo, and other hygiene products. A table and sitting area are available alongside the wall across from the tub. The downstairs bathroom is a bright, cozy room and is conveniently near the dining room

Large porches spanning the front and back (riverside) of the manor can accommodate 10-15 people each. The porches are equipped with ceiling fans to keep you and your guests comfortable, and cushy wicker chairs to relax and chat.
For a full list of features in the Wedding Ceremony package, please print or download the chart on this page.