Location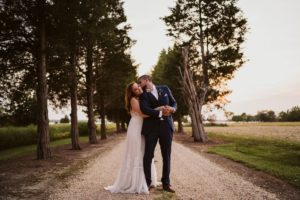 Lower Notley Hall Farm is located approximately 15 miles west of the St. Mary's County Seat of Leonardtown, and about 50 miles south of Washington DC.
Shopping, medical and entertainment services can be found in Leonardtown. A vibrant Amish-Mennonite community is just minutes away, offering local fresh produce and craftsman services and products.
Standing aside the banks of the serene Wicomico River, you may enjoy cool river breezes and unimaginable sunsets with gulls, heron and osprey. An eagle sighting is not uncommon.
History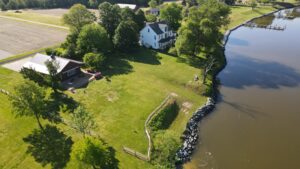 Lower Notley Hall Farm is located on property that has passed through many hands, starting with Native American Indians, to Maryland's first proprietary Colonial Governor, Thomas Notley, in the seventeenth century, and eventually to its present owner's family in the mid-nineteenth century. It is the boyhood home of Robert E.T. Pogue, author of Yesterday in Old St. Mary's County , Old Maryland Landmarks, and Beautiful Journeys.
Thousands of Native American and Colonial artifacts have been cataloged from this property. It is our mission to preserve this site for future generations to enjoy and appreciate.
The Crest
While you will see many family crests in the halls of the Manor House, the crest that you see on this website was created by our daughter,  Kayla Elizabeth Locke Pratt, specifically for Lower Notley Hall Farm.
The laurel branch represents the peace, serenity and love that we hope you will find here. The dagger represents the responsibility we feel to protect our heritage and home for our children and grandchildren. The dragonfly is our personal symbol that represents the love and loyalty of family.