About the Locke Rooms
The Locke Rooms are the sanctuary of the bride and her attendants.  This double room includes a dressing table for hair and make up, a beautiful antique wardrobe for hanging gowns and a brass bed for the bride to rest and de-stress before her walk down the grand staircase.
A nine-foot ceiling and massive windows make the Locke Rooms spacious and take you through a day of building expectations in a quiet Victorian setting. The eighteenth century fireplaces and beautiful wood trim throughout are cozy and warm. The Locke Rooms overlook three sides of the property, with a view expanding over wide fields of farmland to rising hills a mile distant, and a pleasant view of the Wicomico River towards Charles County.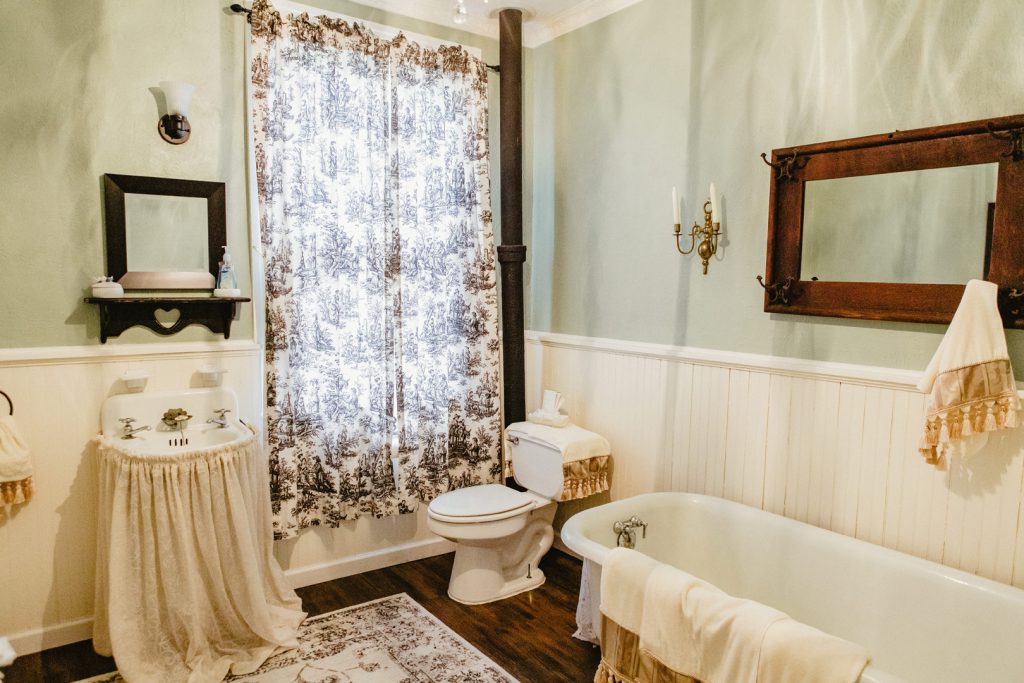 A lovely bath area,  complete with claw-foot tub is available as well. 
Ready to step back in time?
We look forward to hosting you at Lower Notley Hall Farm!