About the Double Parlors
Ten foot ceilings and crystalline chandeliers are just a small part of what makes the parlors a delight to walk into. Original yellow pine hardwood floors, ornate wood molding, and antique knickknacks keep the eyes full of surprises. A Knabe Square Grand piano graces the west wing of the parlor, impressive in its beauty and size. Pocket doors can be used to separate the two parlor wings. There is also access to a men's room for toiletries, shaving and dressing. Views abound of the Wicomico River, the lawn, and farmland to the east through seven foot high windows.
During a wedding scenario the parlor is reserved for the groom and his groomsmen.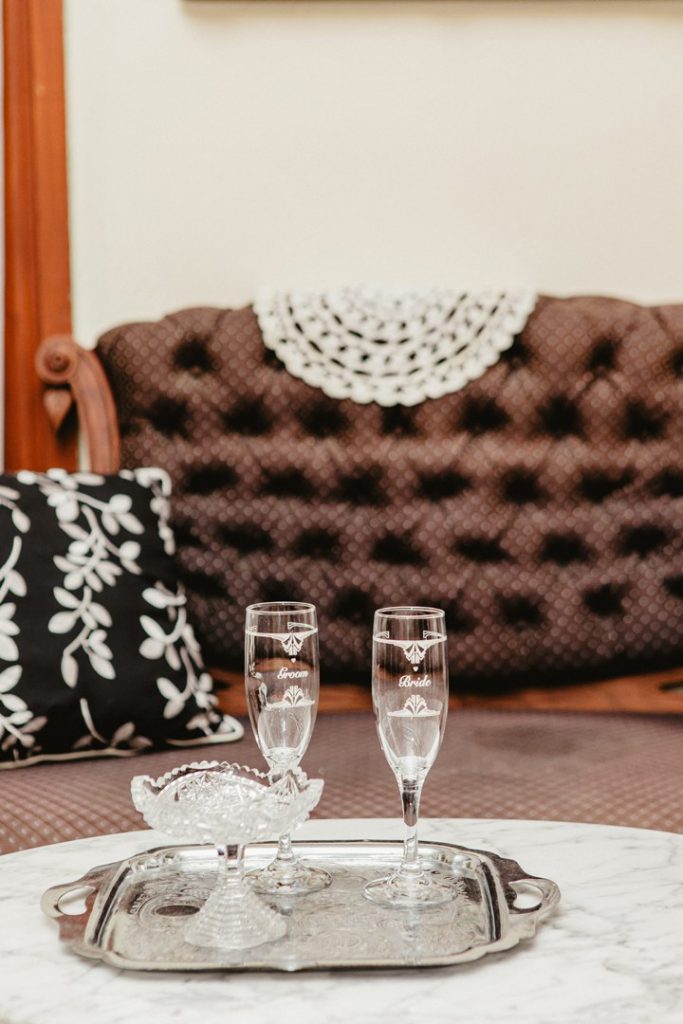 There is more than ample space to prepare to meet your bride for the big moment.
Ready to step back in time?
We look forward to hosting you at Lower Notley Hall Farm!